1973 SeaCraft Tear Down
---
For our first segment of the 'CCO Customs' series we feature a local fireman's 1973 Sea Craft with the classic Potter-built hull. We got to work right away inspecting the condition and coming up with a plan once we took delivery of the vessel.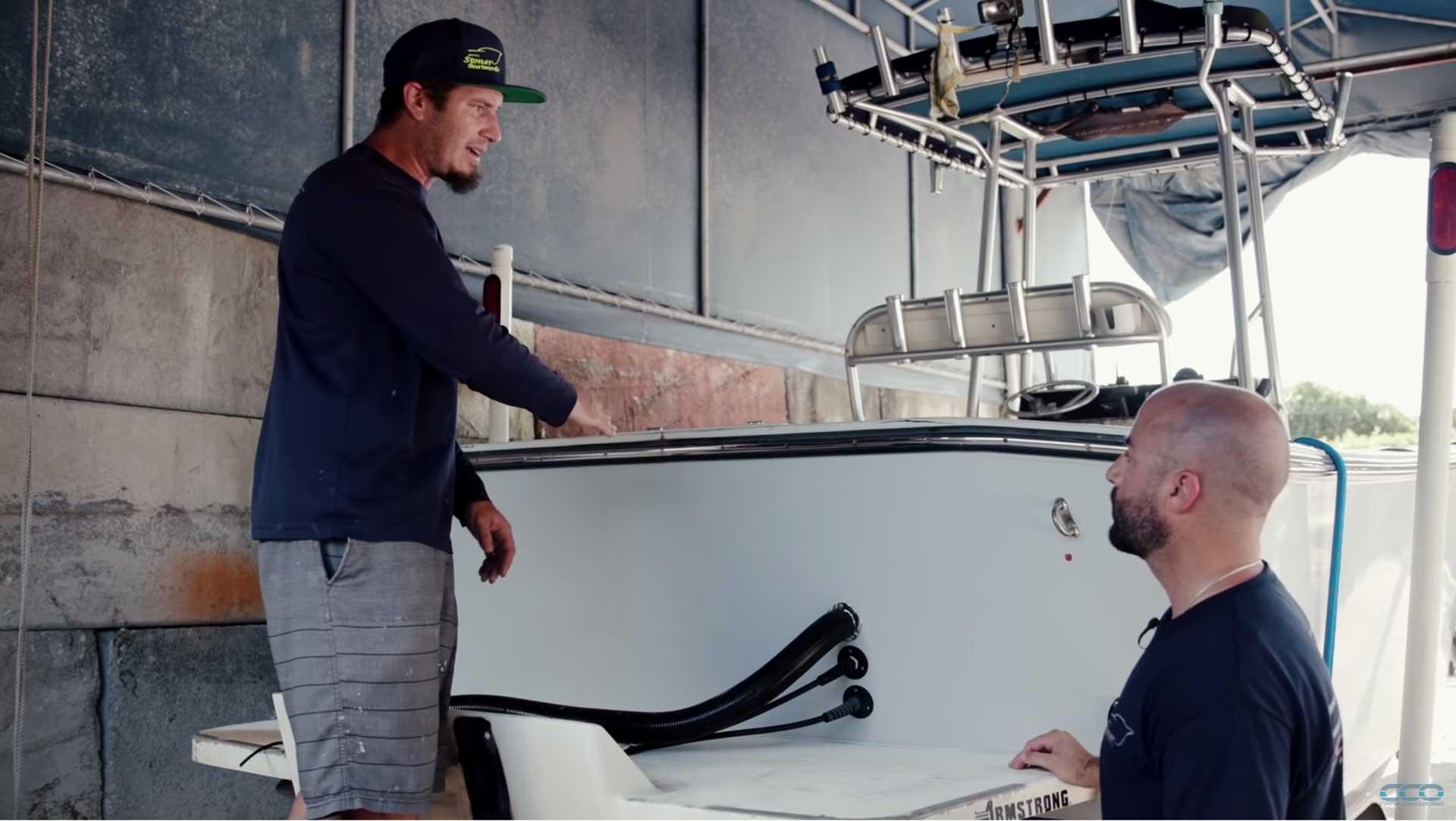 We found that we would be stripping it down to a bare hull to assess the real condition of the boat upon initial inspection with Josh from Stoner Boatworks. He pointed out that the transom had significant cracking and delamination that may indicate that there was wood used when it was enclosed that is now rotting. We would use a Divinycell structural foam product in place of the wood that will last a lifetime.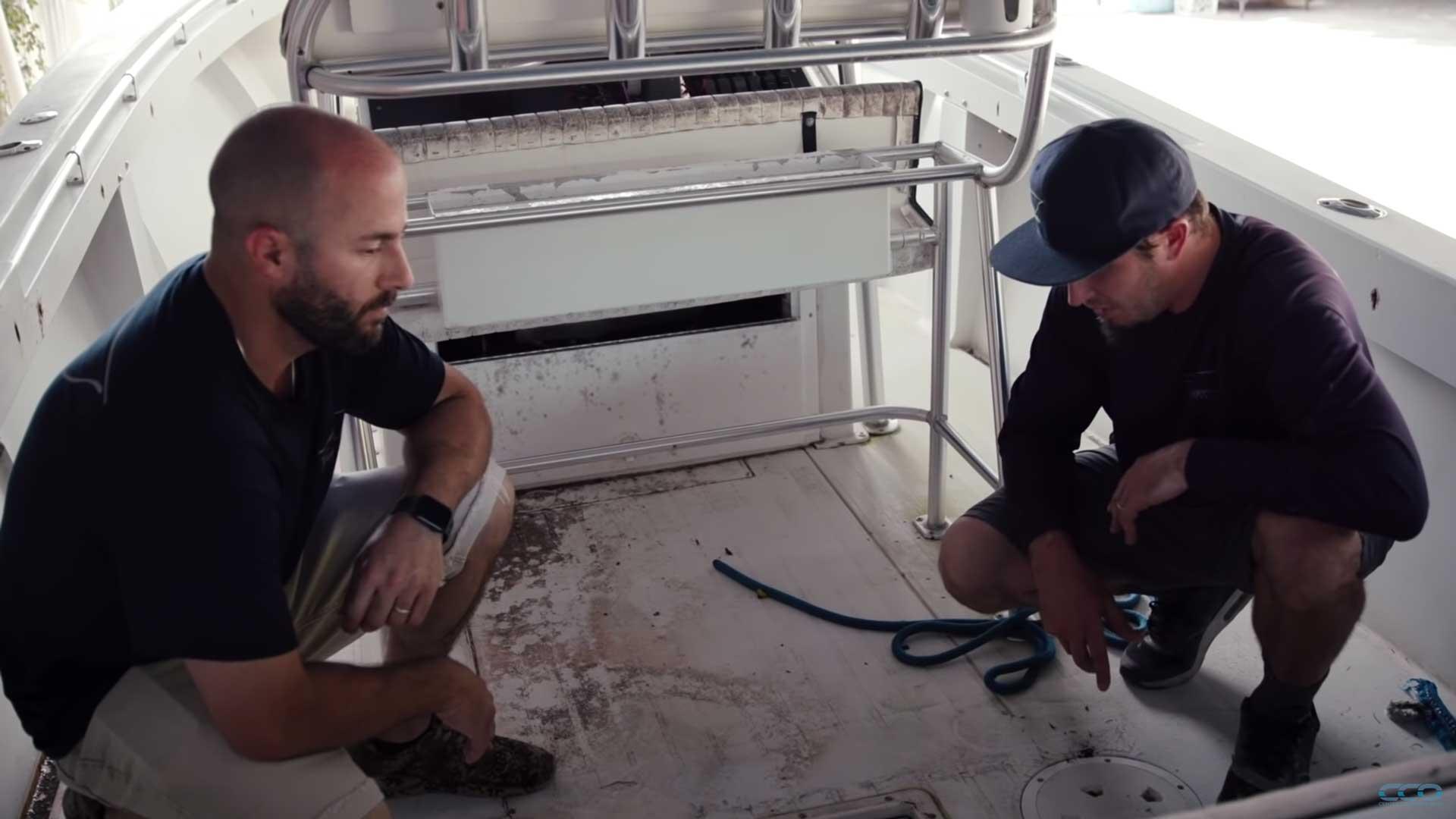 As with the transom, we noticed the soft spots and spider cracks in the floor that meant it would be lifted and replaced by a heavier weight Divinycell product that will never rot and provide a solid surface for years to come as well as replacing the original non-skid pattern to a smooth non-skid throughout. After lifting the floor we would also check and repair any stringer damage that may exist.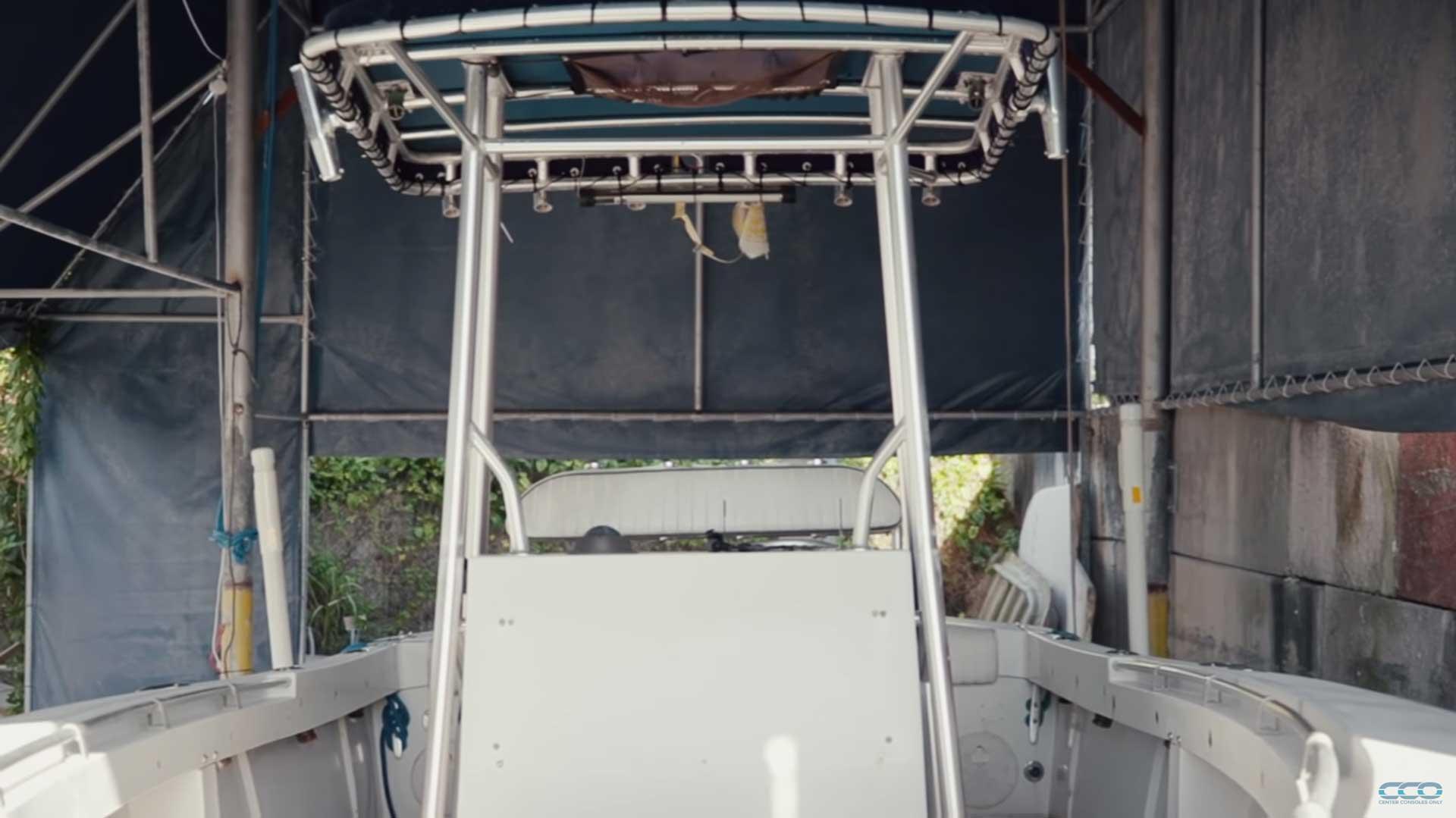 One request we had from the owner Vaughn was to replace the Console and T-Top with something that was a little larger to house more electronics as well as taller to accommodate his height. We would also be changing the leaning post to one with an integrated 60 gallon live well.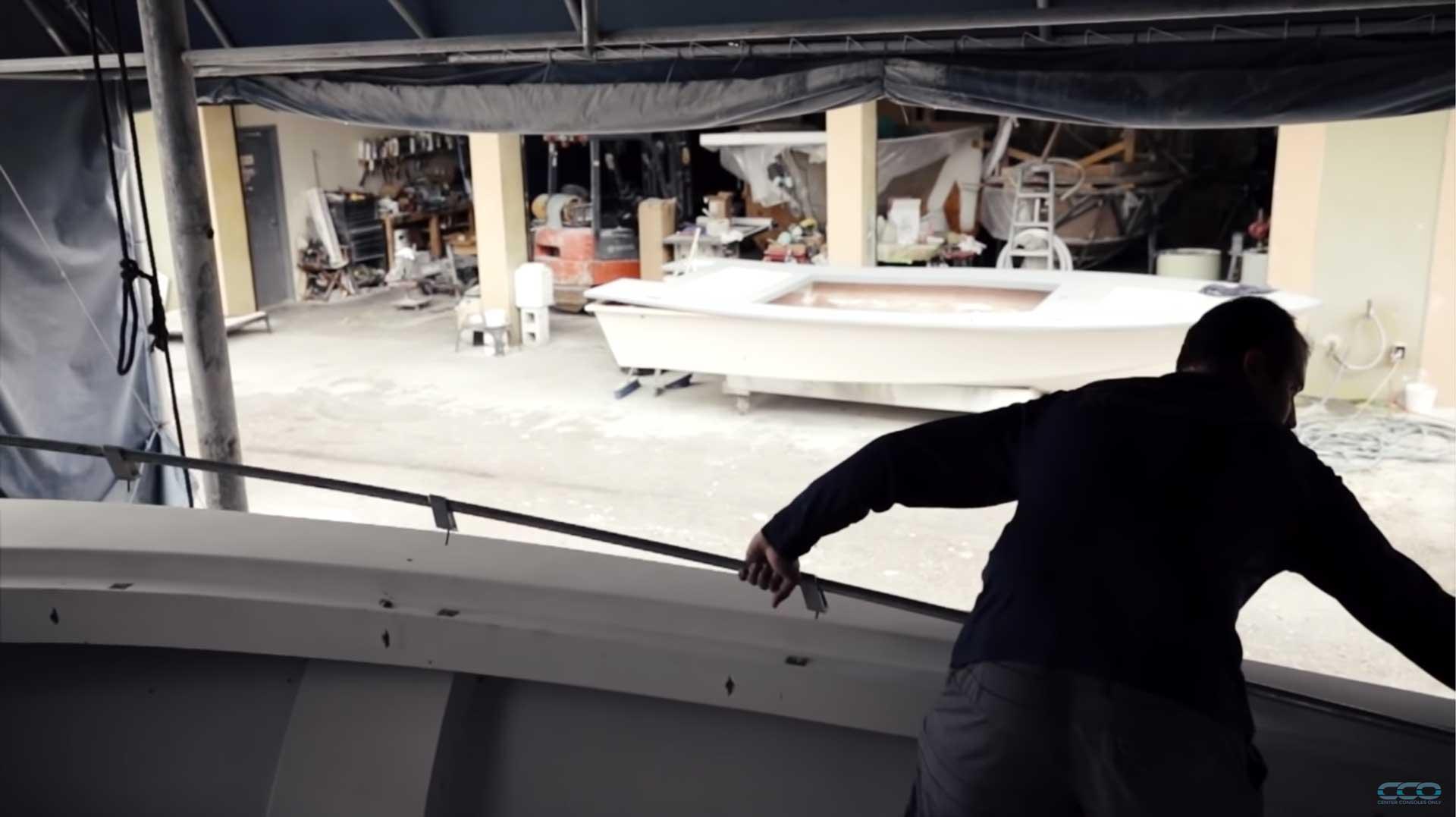 We began by removing the grab rails, rod holders and anything else we could with the intention of removing the cap and deck.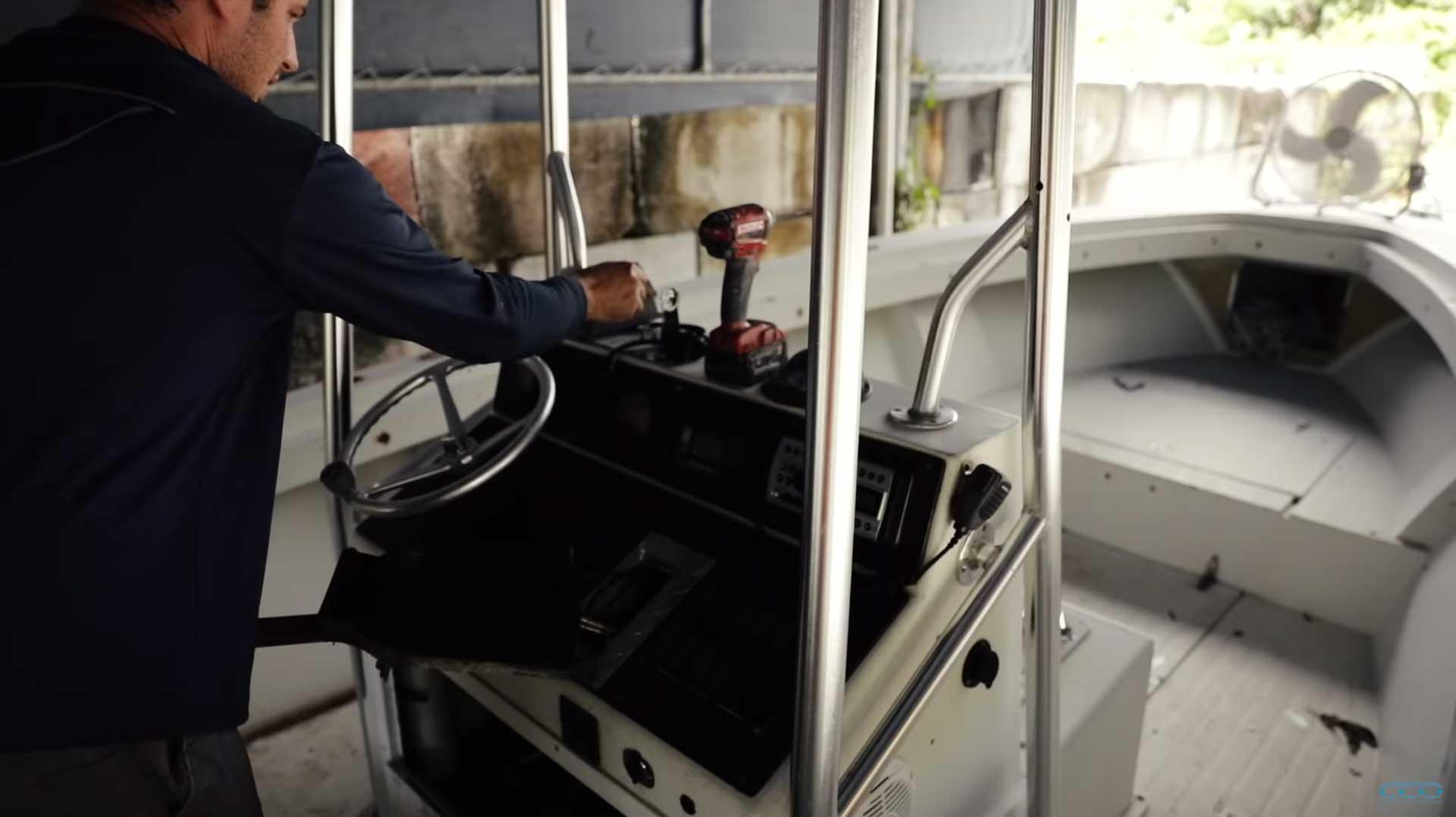 Next we disconnected the rigging from the console after disconnecting and removing the batteries in order to safely remove tghe entire console.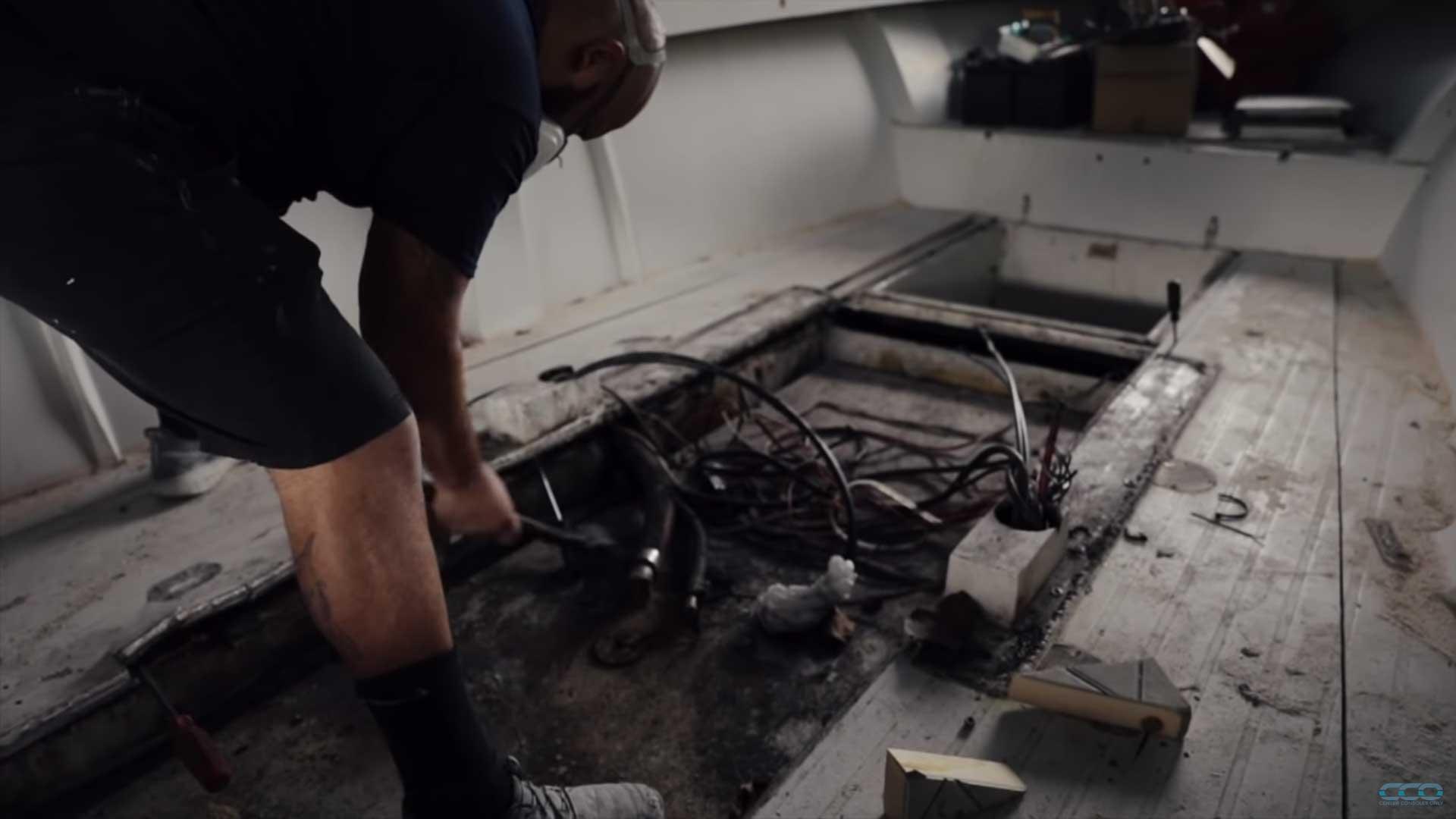 After removing the console we began a further inspection of the deck and found out that it was completely rotten. At that point we made the decision to remove the entire deck to repair and replace with a solid foundation. 
We removed the 100+ gallon tank with the idea of replacing it with an 80 gallon fuel tank and a 20 gallon fresh water tank.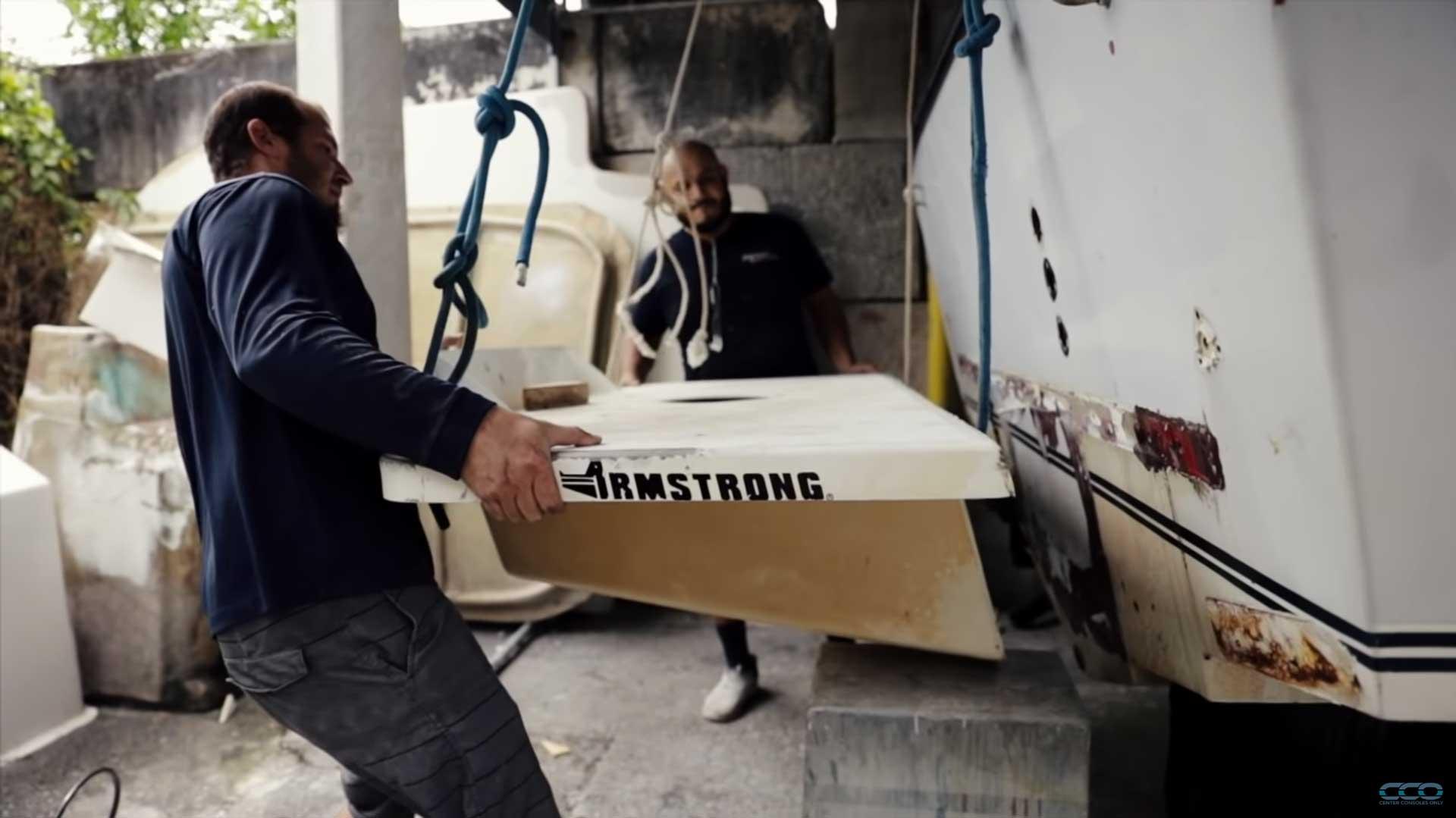 The Armstrong bracket was in good working condition and next to come off the boat in order to be prepped and painted/powder coated to match the new color scheme.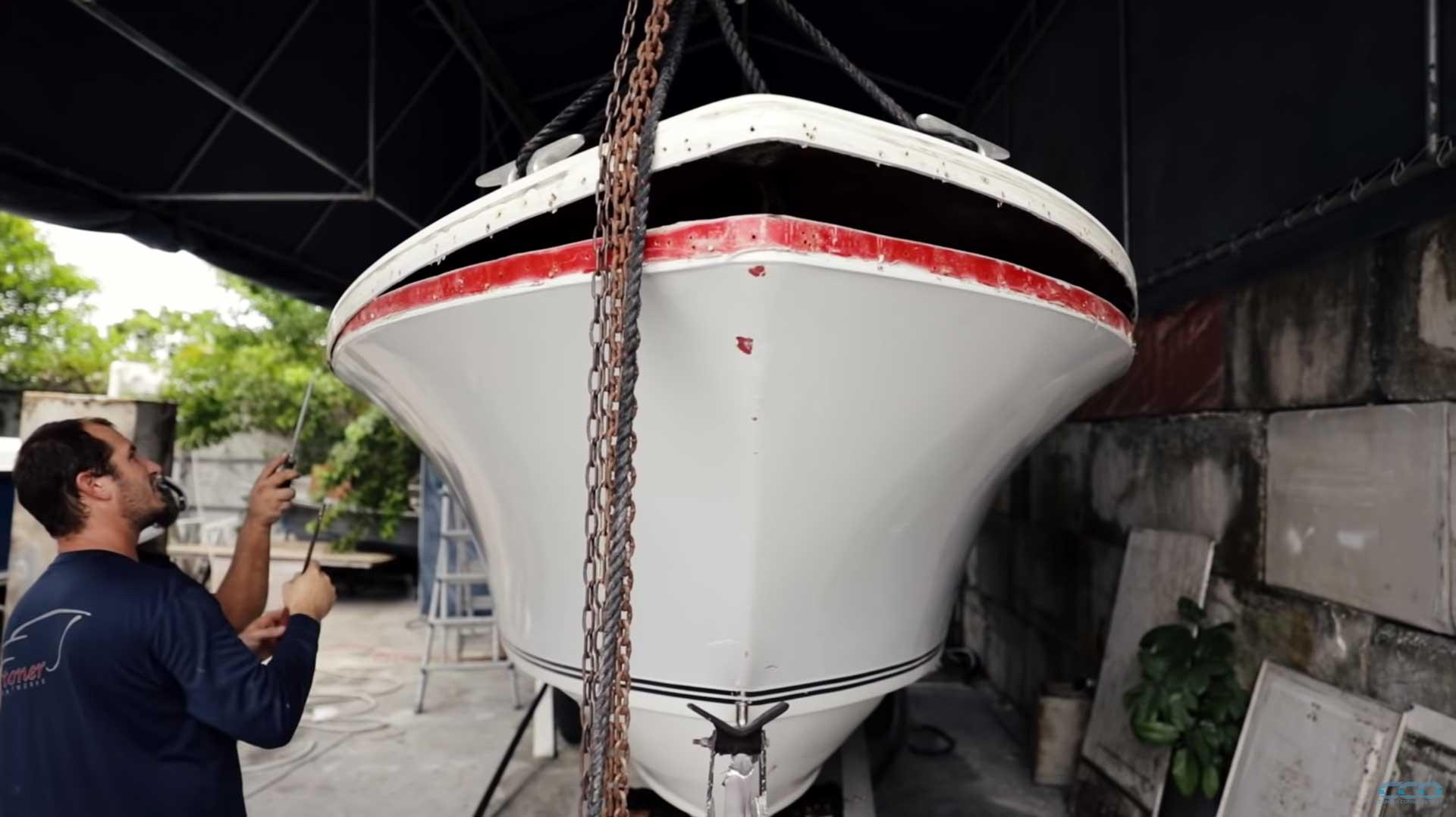 The cap was the last thing to come off to reinforce with Divinycell and be made solid again. It took quite a bit of persuasion and came off in a single piece. 

Want to see more? Check out the entire episode below!